Boost
Wiring Diagram
DIGIFIZmini CL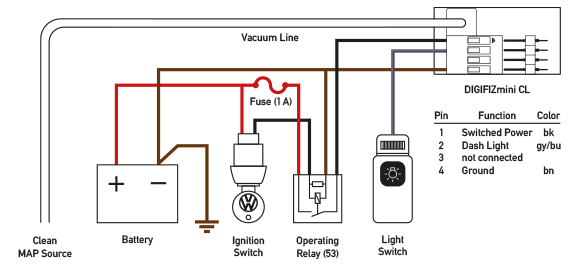 DIGIFIZmini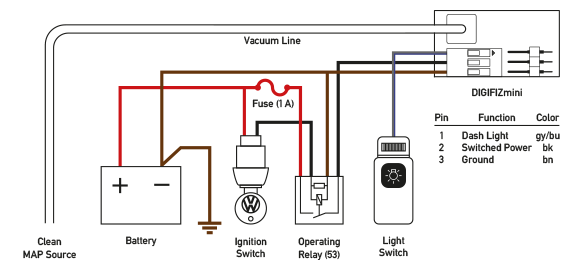 Installation Notes
DIGIFIZminis are not plug and play devices
Installation should only be done by experienced personnel
Disconnect the battery before doing any work to vehicle electronics
One relay and one fuse are enough for up to ten DIGIFIZminis
Don't connect power in reverse, it might kill your DIGIFIZmini
Crimping wires should always be preferred to soldering

A filter in the vacuum line going to the DIGIFIZmini is recommended
At each startup the boost gauge calibrates itself to atmospheric pressure. Therefore do not turn on the engine for ~1 second after applying power to the gauge. It will show wrong values, if the engine is turned on or running during calibration.